Spiral Classifiers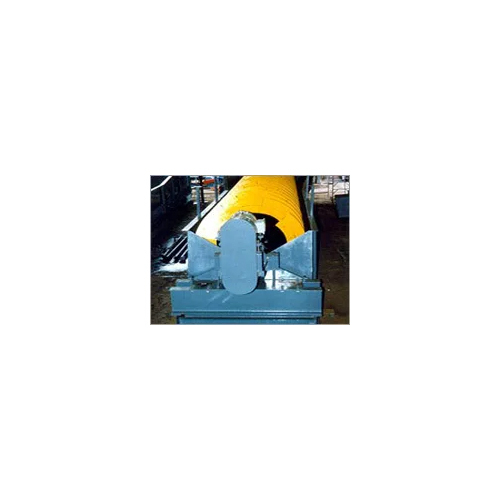 Spiral Classifiers
Product Description
Our in-house quality inspection department is fully equipped with latest testing equipments, which enables us to manufacture and export certified stock of Spiral Classifiers. These classifiers are used to settle de-water coarse particles from solid stream. Manufactured by using best quality of raw materials at our unit, these classifiers remove settle able solids quickly. The clients can avail our Spiral Classifiers in different specifications as per their requirements. Also, we offer the classifiers at the market leading prices.
Features:
Easy to install
High working fluency
Longer service life
Further Details:

EIMCO-K.C.P. Classifiers are designed to settle and dewater relatively coarse particles from high volume, low percent solid streams. The Classifiers offer the best means of removing settle able solids quickly and economically.
WORLD STANDARD IN WET CLASSIFICATION
| | |
| --- | --- |
| | Today's worldwide acceptance of EIMCO-KCP Classifiers for washing and dewatering pulps, and in closed-circuit grinding is the result of many years of experience in solving wet classification problems. Because users' needs vary so greatly, the Classifier is available in a wide range of spiral diameters and pitches, tank shapes and lengths allowing exact compliance with each use r's classification requirements. |
DESIGN FEATURES

SPIRAL DIAMETERS (0.3 M TO 2.25 M):

Important in establishing a correct balance between overflow and raking capacity . Bears directly on accuracy of separation and control of agitation.

SPIRAL PITCH (Single / Double / Triple) :

Number of ribbons is a factor in controlling degree of agitation. Each ribbon of advanced pitch gives greater raking capacity than equivalent ribbon of spiral using lesser pitch. Triple ribbon spiral highly advantageous for slow-speed operations requiring close separations and high raking capacities. Vari-pitch spirals are also available.

ADJUSTABLE SPIRAL SPEEDS :

Recommended speed of operation given in peripheral MPM is an individual consideration for each ore, and is governed by size, shape and gravity of particle, angle of repose of raking load and desired mesh of separation. Peripheral speeds between 6 and 60 meters per minute are available .

POOL DEPTH :

Choice of pool depth is directly related to effectiveness of pool area. Series 90 units are employed for coarse separations on down to 212 micron (65 mesh); Series 125 units are employed for separations between 300 and 106 micron (48 and 150 mesh); Series 150 units are employed for separations of 150 micron (100 mesh) and finer.

LIFTING DEVICE :

Lifting device eliminates necessity of draining tank during shutdowns. Classifier may be quickly put in operation after shutdown with tank fully sanded. Procedure is to be raise spiral, start it turning and lower slowly (within limits separation can be coarsened by operating with spiral in slightly raised position). Hydraulic-type standard on all units 1.2 m in diameter and larger. Fast action hand wheel-operated screw- type lift standard on 1.05 m and smaller.



Main Features


Low Initial Cost.
Low Operating and Maintenance Cost.
Adjustable Flexible Lifting Device.
Simple Flexible Lifting Device.
Sectionalized Steel Flights.
Replaceable Wearing Shoes
Contact Us
No. 239, Ramakrishna Buildings, Anna Salai, Chennai, Tamil Nadu, 600006, India
Phone :+918037404875